Five Tips To Succeed In Electronic Commerce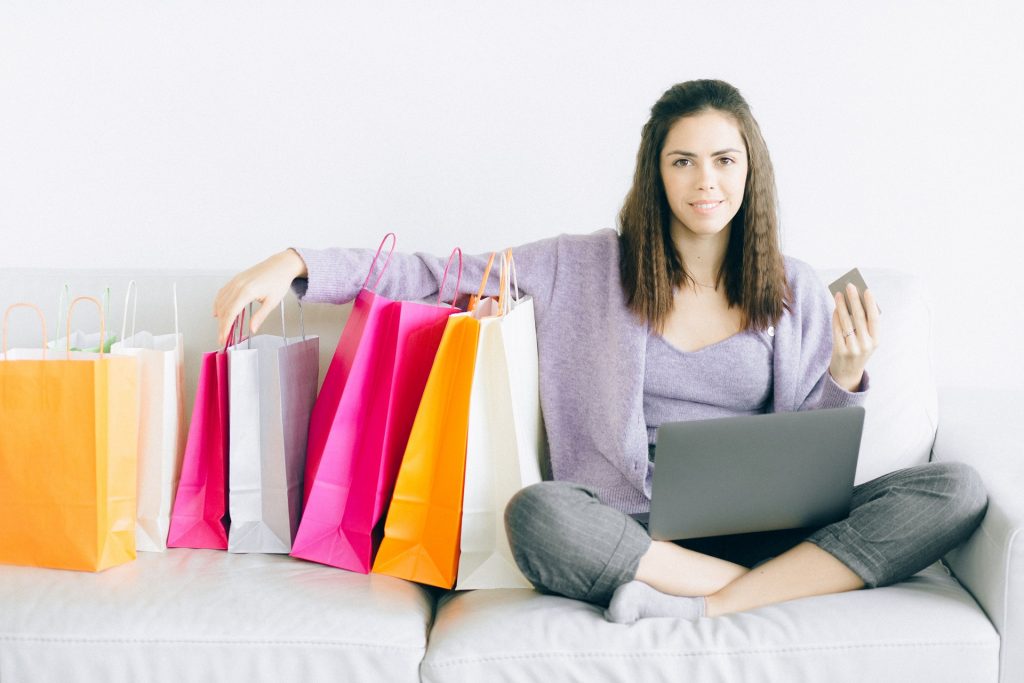 I invite you to read just 5 recommendations, but those are of vital importance if you are really one of many entrepreneurs eager to succeed when venturing into electronic commerce. Personally, I live 100% of the Internet and I think it is right to share some experience and knowledge!
E-commerce has become a revolutionary way of selling products over the internet. Not only does it have lower costs than those of traditional commerce, but it also breaks geographical and time barriers. Thanks to this type of business, it can be sold 365 days a year, 24 hours a day, anywhere in the world.
More and more companies are launching to sell online to adapt to the times and increase their profits. Therefore, we give you some tips to be successful when managing an e-commerce business, just as an expert in online business would do!
The Things You Can Do To Really Make Money With Your Online Business
Without further ado, knowing that you don't need much blah, blah, blah, we leave you our 5 recommendations for this day to be successful in electronic commerce:
1- Customer Service
A fundamental aspect to succeed in electronic commerce is the service of Customer Support. As there is no way for the consumer to see the product before buying it or to speak to a seller who gives them some confidence and security, the efforts of companies at this point must be immense.
The seller must answer all questions that potential buyers ask about the product, solving all the doubts they have quickly. In addition, fast and efficient after-sales service is essential, answering all questions about the operation of the product or making returns or product exchanges in a reasonable time.
This aspect should be key in the business strategy since many clients do not forgive mistakes in online sales.
2- Images
The images are the showcase of your store. Just like when you go to a shopping centre and see a poorly presented product, you don't tend to buy it, in electronic commerce, it is the same. If you see unattractive, low-resolution, or poorly framed photos, consumers tend not to buy. On the other hand, if the images manage to capture their attention, you have an important part of the sale made.
One trick that works really well is to create images that speak. This is achieved by adding icons that show the characteristics of the product, strengthening the message of the image.
3- Opinions or Reviews
Opinions or reviews are essential to generate trust in potential clients. While a good review can increase the sales of your product, a bad one can reduce them and even cause a good product to fail. Therefore, it is necessary to answer any negative opinion with arguments and good manners so that, even if the client does not remove the said review, at least it is evidence that the seller has explained and done everything possible to help him.
4- Positioning
Positioning is very important when your product is shown in the top positions of any online store. There are virtual platforms such as Amazon, in which the products that are shown on the first page have higher sales than those that come out in worse positions.
In response to this, there are companies such as Entrepreneur 2.0, which help entrepreneurs who want to succeed in electronic commerce to position their products in the top positions of platforms such as Amazon.
5- Product
The choice of the product is a very delicate phase if you want to be successful selling online. To do this, you have to study many factors such as price and demand. Most companies choose to choose a product and try to introduce it to a market, whatever the consequences.
Today, there is a better way to do things. For example; A company called Entrepreneur 2.0, has a methodology, called reverse, that what it does is see which products are the most demanded in each market so that its customers can take them out.
About Entrepreneur 2.0 I can say that what I like the most is that the philosophy of this company is not to be tied to any specific product and only to market those that are succeeding. In this way, the chances of success are much higher than in the traditional way.
In short, there are many things we can do to be successful when venturing into electronic commerce, it all depends on you. If you dare to take action, and more so if you do it hand in hand with serious and expert people who help you along the way, it is sure that such success is guaranteed!